Vanadium Pentoxide Is Up 55% In 2018 And Investors Have Hardly Noticed
Date: Mar 21, 2018
This electric metal gem is up 55% in 2018 and investors have hardly noticed.
At $14.2/lb, vanadium pentoxide's price is up 55% in 2108 and up 280% from the 2017 low of $5/lb
Vanadium is used in both the cathodes and the anodes of utility grid scale flow batteries that  supercharge wind and solar farms
The global vanadium supply, which is mostly Chinese, will be limited in coming years due to Chinese environmental restrictions
With a low global inventory and growing demand, vanadium prices are likely to be propelled higher than the current eight-year high
Besides buying the vanadium metal, another way to invest in  vanadium  is through buying shares of vanadium mining companies
After the Bank of Montreal's star analyst published bullish research notes on vanadium in January (2018), the price of vanadium pentoxide (v2o5) went up another 55%. That made it the best-performing electric metal, surpassing cobalt and lithium by a wide margin.
Vanadium Pentoxide Prices
2018 gain: approx. 55%
Gain since 2017: approx. 280%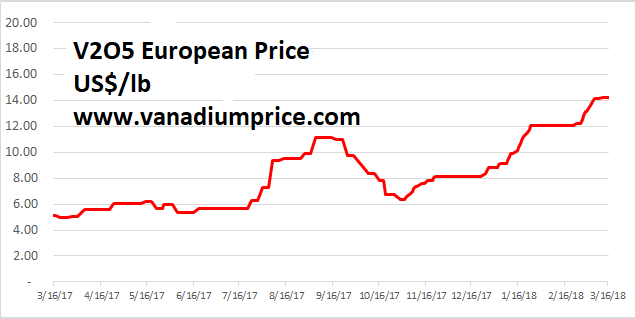 Source: www.vanadiumprice.com
Cobalt Price Chart
2018 gain: approx. 22%
Gain since 2017: approx. 250%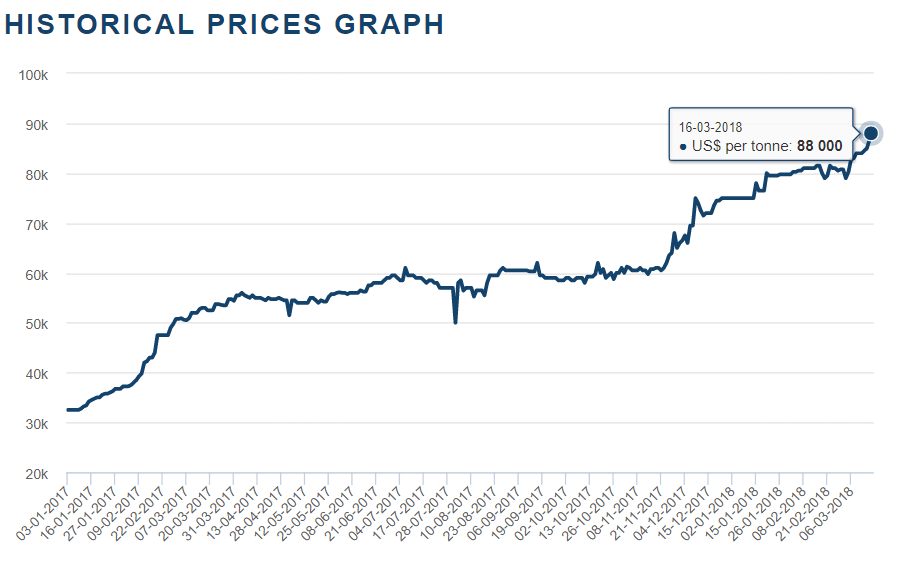 US$88,000 per tonne = US$40/lb
Source: LME
Lithium Carbonate Price
2018 gain: flat
Gain since 2017: 30%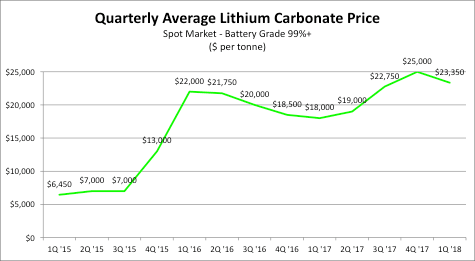 Source: Zacks
Vanadium is used in redox flow batteries, which are superior to lithium batteries in storage capacity, discharge duration, and battery life. I have written extensively about this.