Gathering of Distinguished People – Wecome Banquet of FerroAlloyNet 7TH International Vanadium Products Summit
Date: Sep 14, 2018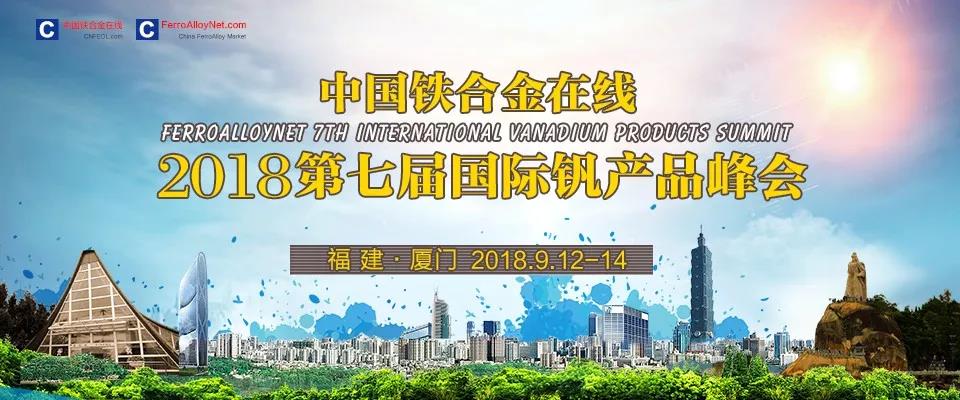 www.ferroalloynet.com: On the evening of September 12, the welcome banquet of FerroAlloyNet International Vanadium Products Summit was successfully held in Langham Place Hotel Xiamen. More than 150 elites in vanadium industry  from home and abroad gathered together to discuss market development and seek for cooperation direction.FerroAlloyNet thanked  for the support of Pangang Group Vanadium & Titanium Resources Co., Ltd., Hunan Zhongxin New Materials Technology Co., Ltd., CISRI, Dalian Institute of Chemical Physics, Academy of Environmental Planning & Design Co., Ltd, TTP Squared, Inc., Australian Vanadium Ltd.,VANITEC and other enterprises.

At the beginning, General Manager Chen Xiaofeng gave the speech, briefly telling the development of FerroAlloyNet and expressing sincere gratitude for the support units and colleagues from all over the world, and expressing the expectation and wish that all the participating enterprises can make great achievements in this vanadium summit.

While delicate dishes had been served, the elaborate performances for the dinner guests had also begun. First on the stage was the dance "Red Flame Fire" brought by professional dancers.This opening dance expressed good wishes for the future development of participating enterprises.