Pattern Energy Closes Financing On Japanese Offshore Wind Project With 100MW/180MWh Battery Storage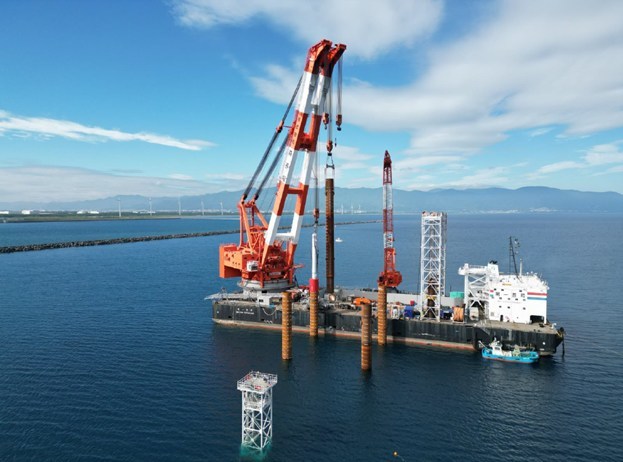 US-headquartered developer Pattern Energy has achieved financial close on an offshore wind project in northern Japan which will include a 100MW battery energy storage system (BESS).
The company said in a release sent to media including Energy-Storage.news on Friday (9 September) that its Ishikari Offshore Wind project around 3km off the coast of the Japanese island of Hokkaido has begun construction.
The project comprises 112MW of wind power generation from 14 Siemens Gamesa 8MW wind turbines, which will be paired with the 100MW/180MWh BESS.
Pattern, which develops, owns, and operates solar PV, wind, transmission and energy storage projects, said financing came from a group of major Japanese financial institutions, as well as French multinational investment bank Societe Generale.
Pattern is working on the project with its Japanese affiliate Green Power Investment Corporation (GPI), in which the US company is a shareholder. GPI was founded in 2004 and like most renewable project developers and investors in Japan has focused largely on the solar PV market until the fairly recent emergence of the country's wind industry.
As such, GPI is already constructing Japan's largest onshore wind farm, a 121MW project on which it began work in 2020. Offshore wind has taken a long time to gain traction in the country, due largely to the depth of the surrounding seas – where Europe has been able to build offshore wind on the continental shelf under sea, Japan has had to wait for some advances in wind farm design and construction for offshore wind to become feasible.
Pattern Energy said the Siemens Gamesa SG 8.0-167 DD model offshore turbine meets applicable local standards regarding resistance to seismic activity and typhoon weather, can operate in sync with the local grid's 50Hz operating frequency and handle hot and cold ambient temperatures.
The turbine as well as the whole wind farm design including foundations and other structures also meets Japanese national regulations, which Pattern noted are very stringent.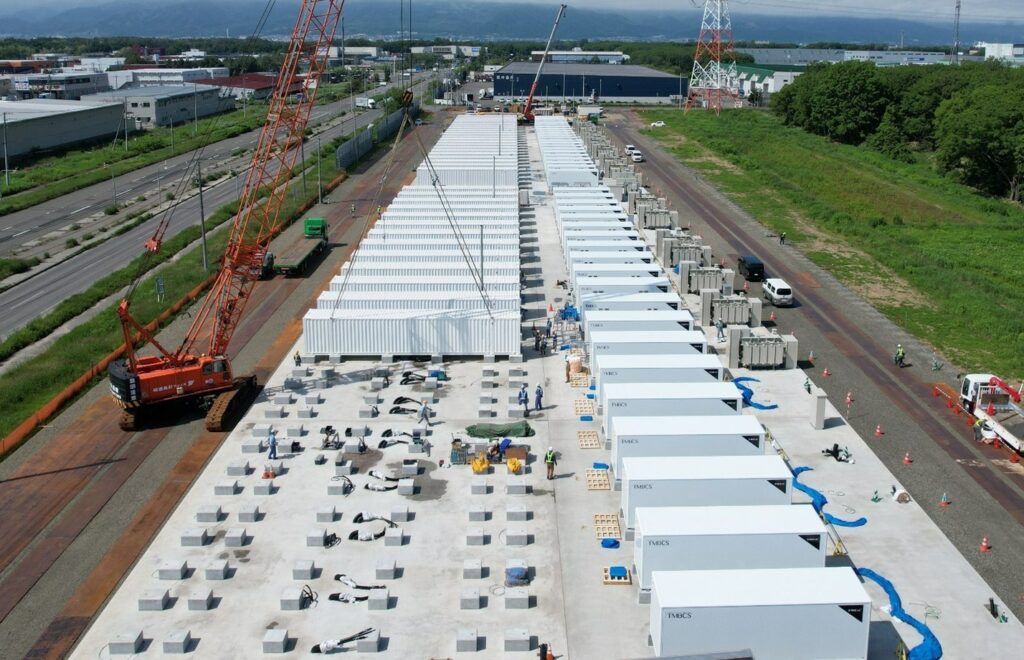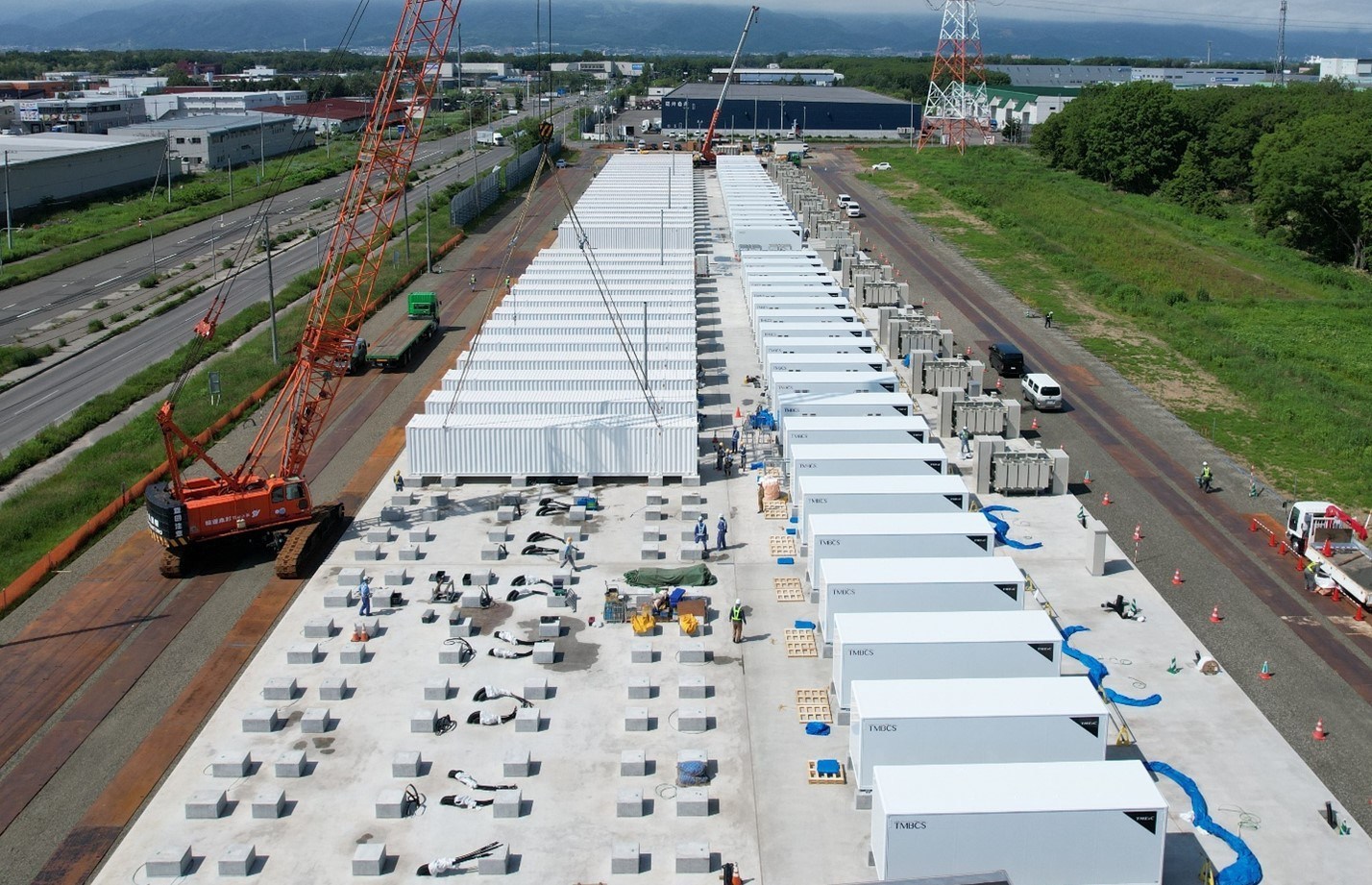 Meanwhile Hokkaido, the second largest of Japan's islands with a population close to 6 million, is the first regional electrical grid territory where the deployment of energy storage is mandated for new large-scale renewable energy facilities.
That's partly due to limited grid interconnection with the biggest Japanese island, Honshu, to its south, which means power generated from renewable energy can't easily be transported to the larger demand centre, with Hokkaido itself a largely rural region.
Pattern Energy-GPI have signed a 20-year power purchase agreement (PPA) for all the wind power plant's output with Hokkaido Electric Power Network Inc, the power distribution and generation business of Hokkaido Electric Power, the region's main utility and grid operator.
Ishikari Offshore Wind, including the BESS, is expected to reach commercial operation towards the end of 2023.
Financing was jointly arranged by MUFG Bank, Sumitomo Mitsui Banking Corporation (SMBC), Sumitomo Mitsui Trust Bank, Mizuho Bank, Shinsei Bank, Societe Generale and the national Development Bank of Japan – which is also a shareholder in GPI. Financial terms were not disclosed.
Hokkaido's mandatory requirement for energy storage – set by Hokkaido Electric Power in 2015 – has led it to transition from being an early leader among Japan's regions for renewable energy adoption to also being its leader in energy storage adoption.
Examples include the siting of two of the world's biggest vanadium redox flow battery (VRFB) energy storage systems, a 15MW/60MWh project completed in 2015 and another brought online this year of 17MW/51MWh, both by technology provider Sumitomo Electric.
It is also where Tesla is delivering its first Tesla Megapack BESS project in Japan, Hokkaido Chitose Battery Power Park, a 1.5MW/6MWh solution for local partners Global Engineering and Ene-Vision. That project is thought to also be currently under construction.
In early 2021, solar inverter and energy storage system company Sungrow offered an insight into the business case for a project it had supplied battery storage to in the region. It supplied a DC-coupled BESS to a 6MW solar PV power plant in Hokkaido, which had a PPA with Hokkaido Electric to sell power to the grid under a guaranteed ¥21 (US$0.20) per kWh feed-in tariff (FiT) rate, but due to grid congestion its export capacity was limited to just 845kWac.
Adding battery storage allowed that PV plant to sell power 24 hours a day, Sungrow said at the time.
"This historic project is Japan's largest combined offshore wind and power storage facility and the first installation of an 8MW offshore wind turbine in the country," Pattern Energy CEO Mike Garland said, noting that some 15 years of planning went into it from the in-house team of onshow and offshore wind experts Pattern and GPI claim to have built up.
"The group of leading financial institutions that is backing this project demonstrates the strong demand for innovative clean power solutions. We look forward to successfully completing construction of this project and bringing a new source of clean and renewable energy to Japan, powered by the strong winds of Ishikari Bay."
www.energy-storage.news